Latest Meet Info
(updated 6/29/2014)
---
The Golden West Invitational Track & Field Meet , first held in 1960, is the oldest prep invitational meet in the U.S. It brings together top high school athletes from throughout the country and provides them with the very highest levels of competition.
The 55th Annual Golden West Invitational returns to Sacramento in 2014! It will be held in conjunction with the 2014 US Outdoor Track & Field Championships, June 25-29.

Meet Date:  Saturday, June 28.
Meet Location:  Hornet Stadium at Sacramento State
Times:  3:30 pm to 9 pm, immediately following the 9 am to 3 pm National Meet events.
The 55th Annual Golden West Invitational is presented by the
Latest News
•6/24/2014  CaptainU announces special offer to GWI entrants – a FREE online recruiting profile! Learn  more…
•6/13/2014  Event Schedule for the US Outdoor TF Meet is posted: Check it out!
•5/22/2014  Tentative event schedules are posted under Meet Info.
•4/17/2014 Online registration for the June 28, 2014 Golden West Invitational  is now open at DirectAthletics.com. Click here to register.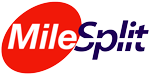 4/14/2014 FloCast's MileSplit.com partners with Golden West to provide live streaming video coverage of the 2014 Golden West Invitational.

Updated 4/23/2014